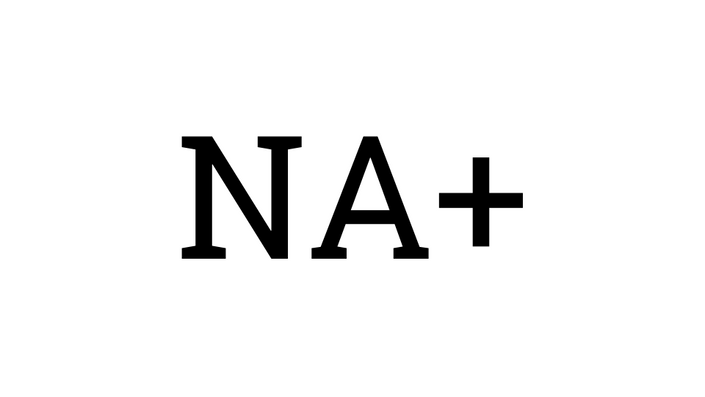 National Real Estate Exam Prep Course
Everything You Need to Pass the National Portion of the Real Estate Exam!
Watch Promo
Pass The National Real Estate Exam
You hold the ability to ace the national real estate licensing exam and become a real estate agent.
Taking the national real estate licensing exam can seem overwhelming, we know. Especially since the way it looks is ANYTHING but easy.
If we're being honest, it's downright difficult.
You can study for weeks and weeks, and maybe you're simply NOT passing.

You've tried EVERYTHING, like note cards, books, and even other licensing courses, but you still don't understand key concepts.

You're so focused on getting your real estate license that you're worried you'll never figure it out. Maybe quitting is the answer. Spoiler: it's not.

You're not sure another course or program can help you, but you're ready for REAL answers. You're tired of wasting time, money, and energy on methods that give you ZERO results.
Maybe they've given you some great ideas or things you know you "should" study, but you are left still feeling overwhelmed confused and questioning what materials are accurate or not?
You're starting to just give up altogether because it's looking like NOTHING will work.

We know this because we have been there, and we are here to help.
Meet your instructor:

Your Instructor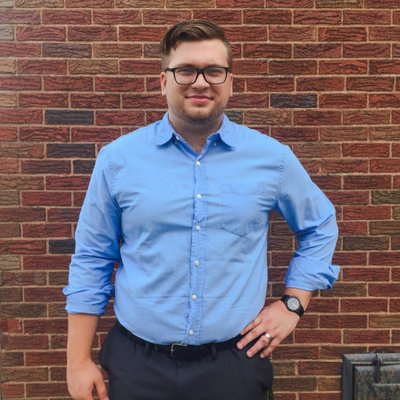 My name is Zackary Smigel, and I'm a real estate professional with a love for teaching, based out of Pittsburgh, PA. I've had the opportunity to work with some of the brightest minds in real estate and have spent years learning how to become a successful agent.

When getting my real estate license, I found it incredibly challenging finding test materials or practice exams that didn't cost me hundreds of dollars. And when I did find material reasonably priced, most of the material was drastically outdated.
This course is the solution to that problem.
After months of collecting accurate course materials, meetings with agents, brokers, and professionals our team has established the most comprehensive real estate prep course online ever.
We have put together the most accurate and most up to date course materials and made them all easily accessible to you. It's easy! Just watch the videos, learn the lessons, study, and don't forget to take our real estate practice exams.
Soon you'll be expert in no time!
Can't wait to see you in class,
Zackary Smigel
We've created a program that makes passing the licensing exam a breeze so that you can pursue a successful career in real estate.
And guess what, not only is it easy, but you can do it on your own time from the comfort of your living room, car, or while you're cooking dinner. That's right this course works on a tablet, smartphone, or your computer.
We built this course with you in mind.
While we were studying to get our licenses, sitting down for more than a few hours a night was almost impossible. We understand most people work full time, have kids, or hold other responsibilities. We built this course so you can pick up where you left off at any time; with short, fast paced, easy to use, lectures.
The result of completing this course:
A solid understanding of advanced real estate concepts and information.

A strong background on the national real estate exam; how it functions, and what is necessary to complete it.

The ability to take the information, obtain your real estate license and start a successful career.
We've got you covered, and to prove it, check out the sneak peek video and course curriculum below.
Course Curriculum
Intro: My Real Estate Prep Course
Available in days
days after you enroll
Unit 1: Understanding Real Estate and the Basics
Available in days
days after you enroll
Unit 2: Property Ownership
Available in days
days after you enroll
This course covers everything you need to know for the national portion of the licensing exam.
Here's what you'll learn:
Key Concepts Of Real Estate

Ownership And The Rights That Come With It

Basic Real Estate Law

Real Estate Transactions

How To Pass The Licensing Exam And More..!
A fully comprehensive course that will change the way you look at real estate forever.
Here's what's included in this package:
50+ Videos Covering All Subjects Within The World Of Real Estate. Our videos range in interesting topics covering all the information you need to know for the exam. ($300-value)
16 Units Built To Teach You EVERYTHING. Skip around to learn only what you need or watch it in order -- you choose what's best for you. Each unit is divided into a specific real estate subject that is organized and easy to understand.
16 Unit Quizzes To Help You Learn And Master Materials. Each quiz is built on what we cover for that specific unit. They are mainly multiple choice and sometimes true and false. You can retake the quizzes as many times as you want! ($200-value)
2 National Real Estate Practice Exams Variants With UNLIMITED ACCESS. This alone is worth over $500! If you wanted to take an authentic national real estate practice exam once it could cost $150 JUST to get your results. This course pays for itself after just two practice exams! ($500-value)
BIG BONUS: Access To Our Facebook Group. The Facebook Support Group is a private group on Facebook EXCLUSIVELY for our customers. Our team will be there to help answer questions, level up your knowledge and hold your hand through any real estate questions you might have! ($500-value)

Total Package Value = $1500
YOURS FOR ONLY - $19 per Month!

You get everything I provide for my classroom students at a FRACTION of the price.
---
Not sure? We offer a 100% money-back guarantee if you take the program and are not satisfied. That's how much we believe in our product, and how much we believe in you.
Our goal is for you to obtain your real estate license. We want you to take the test with confidence. That is our mission statement and promise to you so that you can start your career in real estate and become one of our many fans...
Frequently Asked Questions
When does the course start and finish?
The course starts now and never ends! It is a completely self-paced online course - you decide when you start and when you finish. Depending on the plan, you can pay once to have lifetime access. Or if you're in a rush, you can pay month-to-month.
What if I am unhappy with the course?
We would never want you to be unhappy! If you are unsatisfied with your purchase, contact us in the first 30 days and we will give you a full refund of your most recent payment.
How often is the material updated?
We strive to have the most current material possible. We're constantly adding to the course in order to make sure you're studying the right material.
Is this a pre-licensing course?
No. We don't currently offer pre-licensing or count towards credit hours; however, if this is something you're interested in, please let us know.
Why do you not offer a state exam prep?
Most students find that their pre-licensing course covers the state portion of the exam because it's so small relative to the national portion. We choose to focus on the national portion as its what students struggle the most with.
Do you offer in-person training?
We do. Classroom training starts at $1,500.00 per session. If you are an agency and are looking for a volume discount or have more than 20 students, please contact us.
So what are you waiting for?
Transform your life by getting your real estate license today!